Trust Us for Flooring in Lake Charles, LA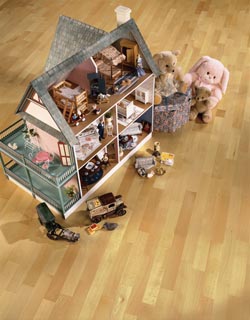 When you are looking for beautiful new flooring in Lake Charles, LA, The Floor Trader of Lake Charles has you covered. We offer a large assortment of cost-efficient floors so that you can easily give your home's interior a brand new look. Some of the specific surfaces we provide include:
Tile
Carpet
Luxury Vinyl
Laminate
Hardwood
No matter what style you want to achieve for your home, we have the floors you need. Visit our showroom to explore our selection and let our team help you find the right solutions for your remodeling project.
Extending the Life of Your Floors
After choosing new surfaces from our flooring store, you will want to ensure they you are getting the most life from them. This is why it is so important to keep up regular maintenance.
With most surfaces this can be as simple as mopping or vacuuming away messes; however, with certain surfaces, it is a bit more complicated. For example, a hardwood floor requires special cleaning products to keep its finish intact and retain its majestic appearance. Natural stone tiles also need specific cleaners and can be damaged if not maintained properly.
If you are ever unsure of what processes to use when maintaining your home's flooring, then reach out to our store. Our team of experts understands the maintenance requirements of the surfaces we offer and will help you learn the best practices for your floors.
The Industry's Best Floors
At The Floor Trader of Lake Charles, we believe in providing our customers with the best surface solutions for their homes. This is why we are proud to carry some of the industry's best brands. From the luxurious carpets of Tigressa™ to the premium hardwood of Ciara™, we have all the products you could ever need. So no matter what style you are trying to achieve in your home, we have a flooring brand that will match.
Installation by Skilled Professionals
Once you have selected the new surfaces for your home, let our team handle the installation. Our professional installers have the skills and experience needed to efficiently lay down your new floors throughout your house. Our team will ensure the correct completion of your new flooring installation and that your new surfaces look as fantastic in your home as they did in our showroom.
---
Contact us to meet your home flooring needs. We proudly serve Lake Charles, LA, and the surrounding areas.